THEMED ENTERTAINMENT Clients
Current Clients:
ENTERTAINMENT DESIGN CORPORATION (EDC) is an award-winning entertainment design firm headquartered in Los Angeles, California. Under the creative helm of visionary designer Jeremy Railton, EDC is dedicated to producing bold, original, and awe-inspiring work around the globe in the form of master planned themed attractions and parks, iconic gateways, immersive experiences, branded retail venues, and live entertainment. www.entdesign.com

TECHNOMEDIAis a leading AV systems integrator and media content studio that creates iconic immersive experiences for theme parks and themed attractions, experiential retail, museums, corporate offices, iconic building       lobbies, performing arts centers, casinos, cruise lines, and immersive entertainment and more.  www.gotechnomedia.com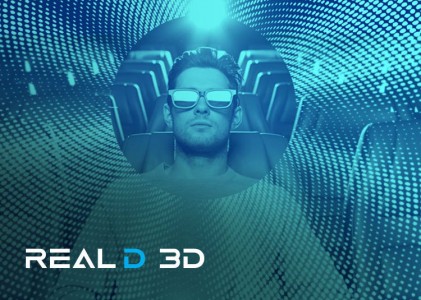 Real D 3D (3D systems, glasses, screen technology) – Identifying strategies and consulting RealD in their launch from Cinema into location-based entertainment and immersive experiences.  Establishing strategic partnerships and relationships with owners/operators, venues, creative houses, projection manufacturers and systems integrators.  www.reald.com/cinema
EYE Q PRODUCTIONS (projection mapping, projection design, media content and production)  Providing marketing and business development for this themed entertainment supplier of media content design and production. Eye Q Productions is one of the pioneers of projection mapping and specializes in projection design, 3D mapping, live theatre, events, spectaculars, LED wall content, custom animation and full dome experiences.  www.eyeqproductions.com
TECHNIFEX (Special Effects Engineering and Fabrication) On-going business development to build relationships in additional verticals outside of themed entertainment, including exhibits/displays/experiential events, promoting custom mechanical, atmospheric, visual illusions, and iconic special effects and rentals.  www.technifex.com
ICONIC SOUND AND MUSIC is a full-service audio and music company based in Seattle, WA, USA. Iconic recently scored original music for the permanent WALKING DEAD attraction at Universal Studios Hollywood, ICE AGE: NO TIME FOR NUTS for 20th Century Fox/Blue Sky Studios, THE FANTASTIC MR. FOX mall activation for 20th Century Fox/Pico Hong Kong, and ALIEN V. PREDATOR for Universal Studios Hollywood and Universal Japan. Iconic provided original composition, background music, and sound design for ELECTRIC OCEAN, SeaWorld San Diego's flagship nighttime spectacular and 2017 IAAPA Brass Ring Award winner. Iconic recently provided original score for Zero Latency's newest free-roam VR shooter, OUTBREAK ORIGINS, and very recently completed sound design, original music, and spatial audio programming for, ALIEN: DESCENT, the latest VR experience for 21st Century Fox/FoxNext. Stephen, Iconic's composer/principal, is a two-time Emmy Award winner and a Sundance Composers Lab fellow. See Iconic's latest reel HERE.
Past Clients:
MOUSETRAPPE (Media Design and Production)  Launched a re-branding and business development campaign "Shifting Perspectives" to the location-based entertainment community, building relationships with other suppliers who needed Mousetrappe's expertise in media design and production and projection mapping for attractions, nighttime spectaculars, exhibits, and           immersive experiences. www.mousetrappe.com
WYATT DESIGN GROUP (Theme park master planner and design firm) Provide social media and publicity campaigns to promote this renowned design firm and industry leader to the themed entertainment industry.
 MEDIAMATION, INC (Systems integrator and fabricator of 4D immersive ride technology)
Provided marketing support services to promote this themed entertainment supplier, targeting theme parks, museums, science centers, and attractions. Designed and managed their B2B and B2C websites, social media, email marketing, creative design, advertising, print collateral, copywriting, tradeshows, and publicity.  In addition, IndieMarketing provided business development and sales outreach – researching and formulating leads lists, sales databases, pipeline reports, pitch decks, cold calls, in-person meetings, contract negotiations, budgets, timelines and sales reports.  www.mediamation.com.
ARX PAX / HENDO HOVERBOARD (New Mag-Lev Innovation)
October 21, 2015 is a historic date for Back to the Future fans.  It's when Marty McFly travelled into the future and rode the world's first hoverboard.   The future is now and hoverboards are real.  They may not be practical in their current state of development, but nevertheless, the technology does exist to hover and propel an object without superconductors or supercooling.  IndieMarketing had the honor of consulting for Greg and Jill Henderson, founders of Arx Pax and the Hendo Overboard, the inventors of a completely novel scientific discovery. IndieMarketing helped Arx Pax brand and develop the pitch for their proof of concept product, the Hendo Hoverboard, then design a viral Kickstarter and PR campaign, and form strategic partnerships with prominent entertainment studios, production companies, and themed entertainment suppliers that led to their first round of funding for this start-up out of Silicon Valley.  The road is paved in copper for this new invention and we will be certain to see many uses of this world-changing technology in the near future, within entertainment and beyond.
More at www.arxpax.com.