IndieMarketing represents scripted and unscripted reality television content into Hollywood via their strategic partner YASNY Entertainment.  Tracy Balsz, alongside her husband/partner Daniel Balsz are co-founders of YASNY Entertainment – content creators and producers of unscripted, docu-reality and branded content for television.
IndieMarketing provides branding, social media, and publicity to the projects being developed by YASNY.
Current Projects:
Multiple projects are currently in development and are confidential in nature.
Past Projects:
The Chronicles of Micah (docu-reality series)
Docu-series chronicling the lives of individuals living with a severe disability. The first season follows Micah who has cerebral palsy with 500 hrs of documented footage over 30 years of his life from birth to age 30 (the "real" Boyhood). The series is an inspirational and aspirational theme.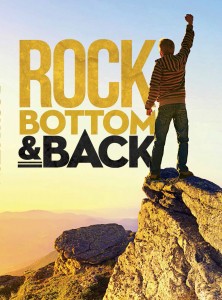 Rock Bottom and Back (docu-reality series)
From desperation to inspiration. Rock Bottom and Back is a docu-series reality show that follows individals who have hit their lowest depths, overcoming their struggles and have soared becoming beacons of light and hope offering powerful messages of redemption and inspiration. Oh, and there is a twist to the series that we can't yet disclose.
Dream Detectives (reality series) – an hour-long reality series that will explore the secret world of dreams and answer their hidden messages. Husband and wife team Ted Stefan and Liza Glazer, both certified hypnotherapists and "dream detectives", will travel to a new destination each week and make a house call to a client, celebrities included, who have experienced a unique or special dream that they wish to investigate.  DREAM DETECTIVES will uncover what dreams are made of by mixing scientific method with gleeful curiosity and good old-fashioned detective work. Inspiring a generation to inquire, interact and investigate their dreams. So Keep Dreaming!
COURAGE, NEW HAMPSHIRE – With high production value, an ensemble cast of dozens, star talent, period costumes and authentic sets, this is a high-end digital television series about the American Revolution has four 60-minute episodes comple
ted.Director/Producer/Writer/Actor: James Patrick Riley
Producer: Jonathan Wilson
Cast: Basil Hoffman (The Artist), Nathan Kershaw, Allen Marsh, Gary Moore