INDIE MARKETING NEWS
November 2016 – Ebook Self-Publishing ProTips
Promoting creative works of art is a challenge for artists, filmmakers, and authors.  I have been fortunate to help hundreds of creative geniuses promote their works of art and I wanted to share some tips for those of you who may have a book concept in you that needs to be released.  There is a way to become a published author, and you can do it yourself!
First a success story.
Ella Carey, author of Paris Time Capsule Series, came to me just after she self-published her first novel.  Little did she know that the steps she took to launch her career as an author and to release her book on Kindle, all by herself, allowed her the strategy of success that would lead to a print publishing deal and a series of bestselling novels to follow. Her latest, The House by the Lake was released just this past October and shot up to bestseller ranking immediately.  So proud of her! (Learn more about her story on her website at www.ellacarey.com)
Without giving all of Ella's secrets away, as they are hard-earned, I have recently begun a book promotion campaign for a new client with a non-fiction/self-help book, and the research is fresh in my mind, so I'm sharing! Remember, each and every marketing strategy is unique to the project, so it is best to educate yourself and learn from others and begin testing what works best for your book promotion.  Google is amazing for research.
Here's a few Self-Publishing Pro Tips that may help you on your journey.    MORE
March, 2016 4D Cinema, what is it?
4D cinema describes the experience of an interactive theatre, where the theatre comes alive with seats that move to the action of the screen and atmospheric effects provide augmented and immersive reality.  Popular in theme parks, the technology has transitioned into major motion pictures, thanks to the pioneering efforts of IndieMarketing.
While providing themed entertainment marketing services for MediaMation in 2012 it occurred to us that we could increase the footprint of 4D theatres dramatically by venturing into the theatrical marketplace and programming new release films.  How cool would that be?  With IndieMarketing's relationships with the studios we were able to bring to them this amazing new business model.  It took a year but they came around and embraced 4D.  Selling 4D theatres to exhibitors was another feat, and though the US exhibitors were and are slower to change, internationally theatre owners were clamboring to be the first chain in their territory to install full theaters with 4D motion effects seating.  Latin America, South America, Korea, Japan, China, Russia, UAE are the first adopters of 4D cinema technology.  Fingers crossed with the new AMC/Carmike merger the technology will be coming to the US in 2016 in a big way.
4D Cinemas are technically 3D/4D/5D cinemas, according to the attractions industry.  Everyone knows that 3D is sight, 4D indicates the motion of the seats (heave/pitch/roll), and 5D is the atmospheric effects (rain, wind, mist, smell, fog, etc) in the auditorium.
Below is a diagram of the 4D motion and the 5D sensors built into the seats of the MediaMation MX4D brand (formerly X4D).
---
February, 2016  Reality TV
Have a great idea for reality TV?  Indie Marketing recently traveled to Realscreen Summit, where content producers pitch their reality tv show concepts to the networks.  IndieMarketing has partnered with YASNY Entertainment (You Ain't Seen Nothin' Yet!) in which we are now shopping unscripted, scripted and docu-series television series concepts.  The reality business is a bit different from independent film but there is cross-over.  In fact, the doors are opening for limited series, docu-series, and one-off documentaries on the networks now.  Good news for doc filmmakers.  The best news I heard at the show is the formation of a network dedicated do documentaries.  The official announcement will be out soon — Sundance Channel (recently purchased by AMC Networks) will be switching format to docu-series and documentaries.
(Pic:  Tracy Balsz and Rose Gladner of BIC Media Solutions pitching their TV Project "Rock Bottom and Back" docu-series at Realscreen Summit in Washington DC.)
Here's what you need to pitch your show concept:  1) a paper pitch (1-2 pages) describing the "world" and the format of the show, plus a description of the star or "talent", and an Episode Guide; 2) a sizzle reel that provides a visual demonstration of the "world" and the "talent."
Every network has their checklist of the types of shows, formats, and demographics.  As told by several industry execs, there is hardly an original idea that hasn't passed by their desk, it is just the spin on the concept and the talent that you offer, that will gain their interest.  The more you bring to the table, meaning talent signed on, financing in place, and an online following or targetable audience will help sell the show.  Many of the networks do acquire already produced series, and others will develop or assign you to a preferred production company to partner with.
IndieMarketing can help build out the brand and the audience for your show.  YASNY Entertainment can shape the show (format, pitch, sizzle) and then shop the show to the networks/production companies.
Happy to provide a free consult if you think you have that great idea or concept.
---
January, 2016 Immersive Entertainment Update
January is one of my favorite times of the year.  After the holidays are over, everyone is rested and looking forward to what's new for the year ahead.  CES is very smartly and strategically held the first work week of January to announce to the world the fun, new gadgets and toys that technology has in store for us all.  Virtual Reality is one of those new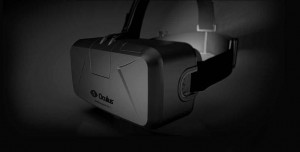 gadgets.  Well, certainly not new, but emerging, and ready to enter the retail marketplace with a storm in the coming weeks.  There is no stopping the craze and  this immersive technology will absolutely change the landscape of entertainment, from out-of-home to in-home entertainment. Theme park designers are looking for ways to introduce safe and reusable headgear for use in immersive ride technology.  Imagine 4D motion seats with alternate reality headsets – the movie-going experience will definitely expand.  With the availability of low cost VR headgear every household in the world will be able to interact in augmented reality.  Content providers have an open road to showcase their creativity.  This is very exciting!
As the media begins to report on the new VR products introduced at CES this year and launching retail this Spring, you'll begin to hear the chatter.  From the more expensive Sony Playstation VR (Oculus Rift)
to the inexpensive and foldable Google Cardboard (for your phone), there will be many options. For those of you in Los Angeles, you may want to try out the VR options for yourself at VRLA Expo, January 23, at the Los Angeles Convention Center.  I will most definitely be there.
That's Entertainment!